VFC are on a mission to produce great tasting food that is loved by both vegans and carnivores, and ultimately to save the lives of  chickens.  They manufacture tasty, planet friendly food, and came to us to provide packaging for launch to suit.
When we met VFC they were at the start of their journey with incredible product, bold ambition but no packaging suitable to commercially launch with.
We led a functional analysis to look at the product requirements, joined forces with their branding team to define what structures would best suit the brand then started the research.
We set up evaluation criteria with specific focus on sustainability and recruited appropriate potential suppliers.  With a portfolio of suitable options we selected formats that would work functionally, created an awesome family of products and that delivered an exceptional billboard for the brand.
With the packaging formats decided on we hand picked suppliers for each and managed the timelines, print and proofing elements to ensure we had perfect packaging ready for launch.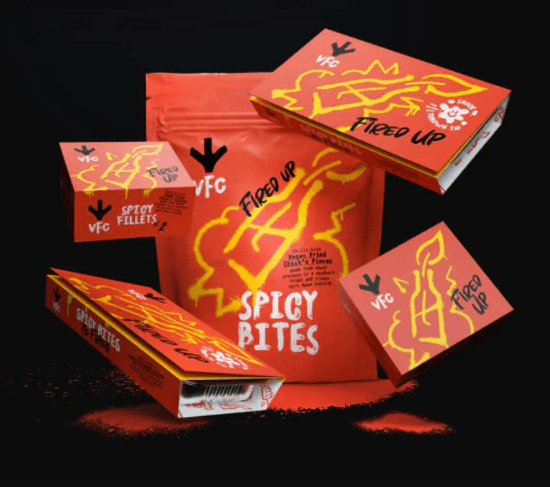 As a startup we had a completely unrealistic goal of launching our Vegan Fried Chick*n range for Veganuary, and totally underestimated what was involved in getting packaging ready in time. Luckily, we were recommended to Katie and she took control of the situation and helped us through the process. Without Katie on the team, we'd never have launched on time. She's cluckin' awesome!
Matthew Glover
Co-Founder of VFC